We are Global Resources for Assessment Curriculum and Evaluation
"What gets measured gets improved"
"Measure what's important, don't make important what you can measure."
WELCOME TO GRACE
GRACE helps school in making sound and informed decisions to improve student learning.
Committed to deliver superior, relevant and comprehensive services
Assess students based from the standard and competencies of the Department of Education and Commission on Higher Education.
Receive expert insights directly from our technical team in the effective utilization of the assessment reports
Attend learning events made from expertly and relevant curated topics to enable educators continuously achieve quality education for the students.
Our team guided by a management group has been at the helm of market and thought leadership for decades.
We set the benchmark coupled with our passion for excellence in research and assessment.
see more
Well-known for her work in collaboration with Dr. Virgilio G. Enriquez's Panukat ng Ugali at Pagkatao (a locally developed Filipino multidimensional personality test inventory on Filipino personality.) Has published and unpublished works that serves as resource material in research and assessment, system evaluation, human resource and organizational development, cognitive and effective test development, and test construction.
PROF. MA. ANGELES LAPEÑA, RPSY, RPm
Director and Chief Technical Adviser
Former Director IV Director IV of the Bureau of Secondary Education, Department of Education. Initiated the adoption of standards in the basic education curriculum and the focus on teaching and assessing for understanding and transfer as key features of the curriculum reform in secondary education She chaired the modeling of the Senior High School Program of DepEd She has published various articles in educational journals and is a regular contributor to The Professional Teacher She has a Ph.D. in Education from the University of South Australia, a Master's Degree in Curriculum and Instruction from the University of the Philippines, training in curriculum and instruction at Horishima University as a Japanese Ministry of Education scholar, and a degree in teaching from the University of Sto. Tomas where she graduated as Magna Cum Laude.
DR. LOLITA ANDRADA
Technical Adviser
JUAN CARLOS SIBAL
Executive Vice President
TESTIMONIALS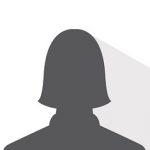 KHRISTINE JOYCE J. POBLETE
GUIDANCE AND TESTING CENTER
Colegio San Agustin, Makati
"We have developed a great partnership with GRACE. Their assessment tools have helped us in
evaluating our school's curriculum needed to formulate effective programs and teaching strategies for our students' optimum learning development. Test reports are comprehensive yet easy to understand. Best of all, their friendly staff are extremely helpful and dedicated. Keep up the great work! Thank you so much for a job well done."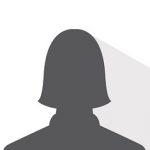 CARLO MIGUEL FERMIN, RGC, RPm
Guidance Counselor
Philippine-Emirates Private School
"A very detailed GRACE Assessment results have been presented to our teachers and it helps them
gauge what the students are lacking and what needs to be improved. GRACE testing services are a big help towards the improvement of the teachers and the students. All GRACE staff are accommodating and professionals. Keep up the Good Work and More Power!"